WebGroups
specializes in delivering quality turnkey bulletin board systems and forums using the phpBB forum software.
Forum Options
Five tips on building and launching a successful message board.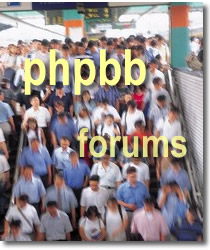 To order an option for your message board, please click on the Subscribe button next to the desired option.
We just recently added a Shopping Cart order process. To order multiple options in a more convenient fashion, click here.